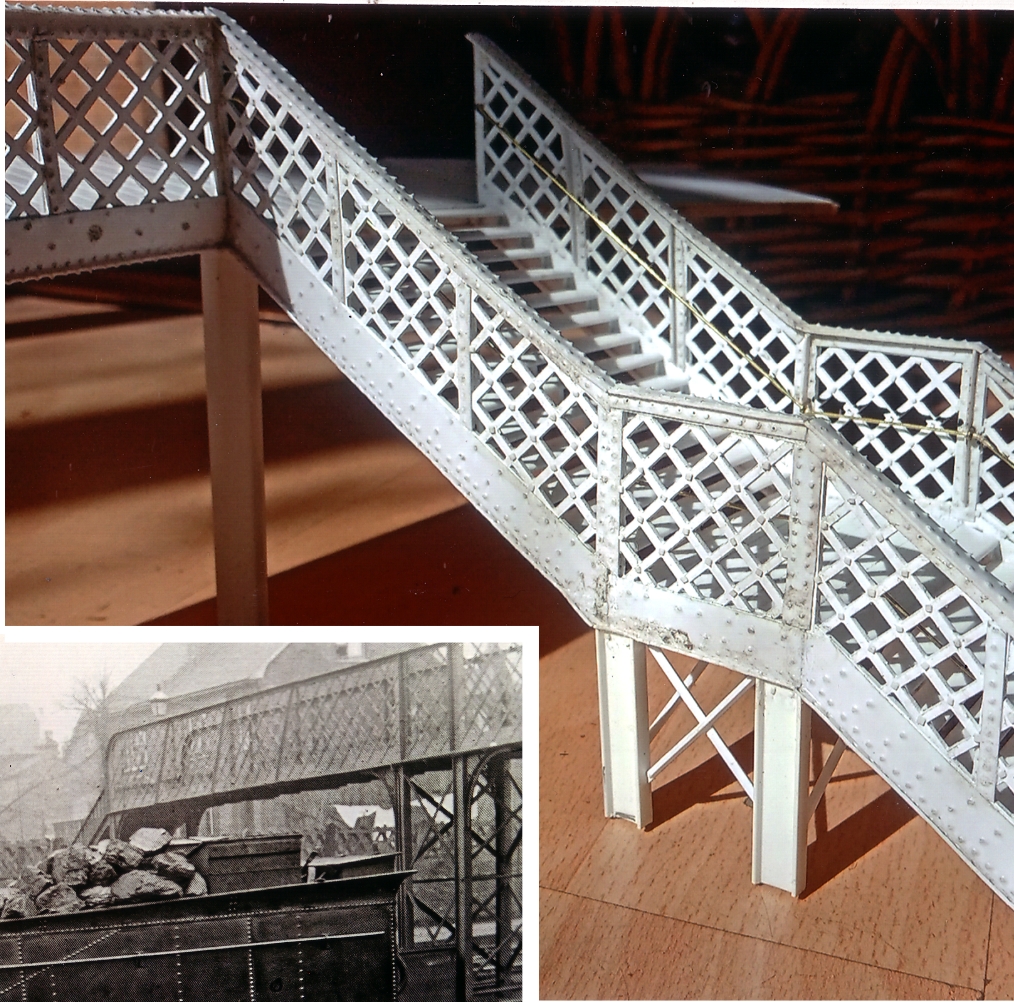 Ian Hopkins is using frets from our 0-Footbridge01 kits to build his customized lattice footbridges for a model of the London terminus which the L&SWR built at South Kensington on the District Line. The bridge is different in various ways to our standard kit; in the main having extra broad steps at 10' wide. The inset reference photo is of the foot-bridge at Wimbledon built circa 1882.
He has added riveted 20thou plasticard top and bottom and a riveted strip in-between the lattice panels. He has an old Victorian brass and steel divider that he's used to impress all the rivets. The legs are plastruct angle pieces and plastruct girder I beams. He's used brass wire for the handrail and is planning on using 0-D104 brackets to connect the angle braced legs to the walkway ironwork.
Our lattice footbridge kits are available in 0, 00 and N-scale; platform or track level. The step orientation is fully flexible and the lengths can be adjusted to suite your layout – please see individual kit descriptions for full dimensions.
Please get in touch if you just need the lattice sides or extra steps etc.