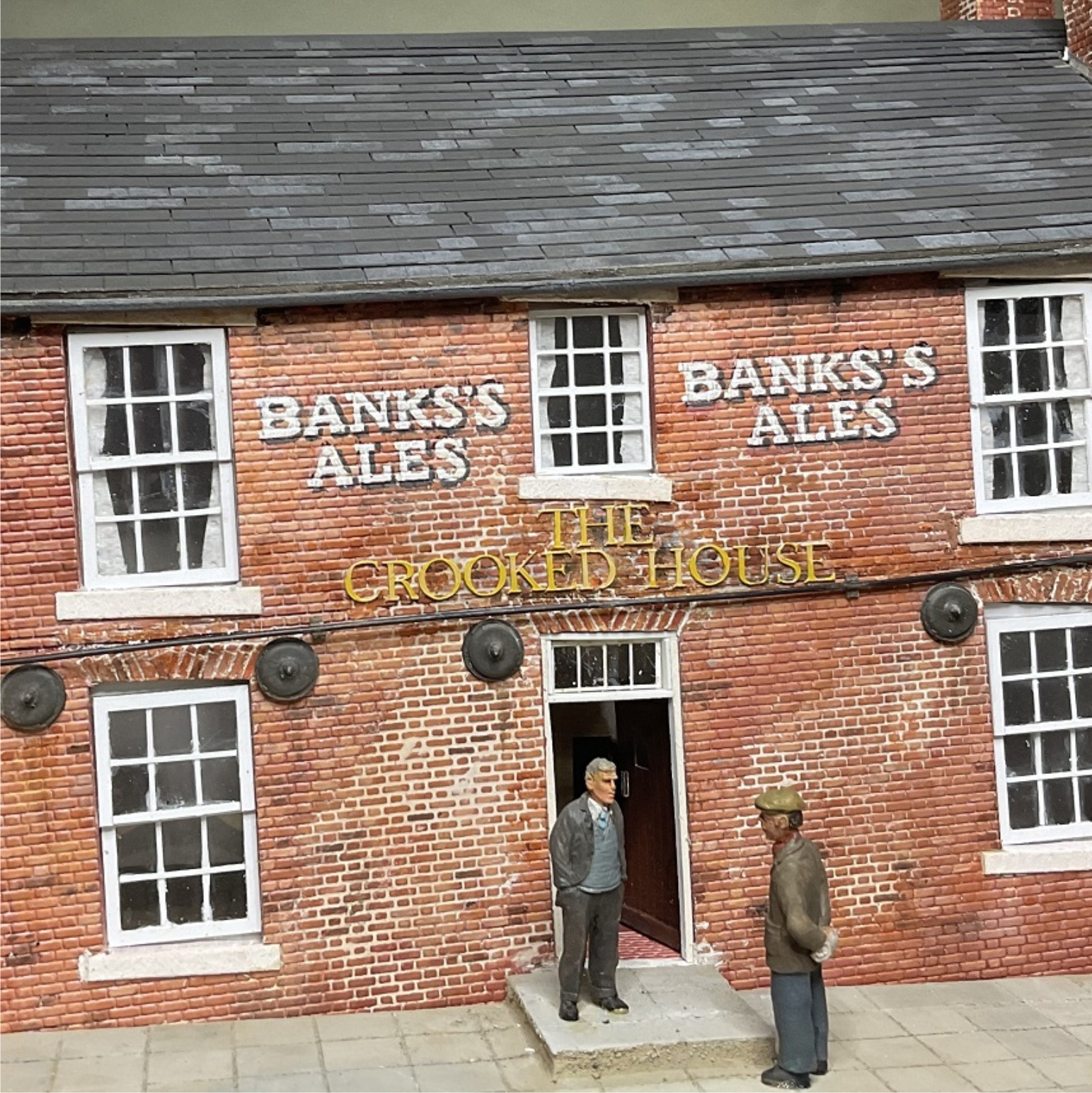 David Wright has built a model of "Britain's wonkiest pub" after its illegal demolition, following the blaze on 5th August. The 18th Century Crooked House in Staffordshire was well-known for its "wonky" appearance due to mining subsidence in the area.
It was a three week project for David, who worked from photographs he had taken when he visited the pub a few years ago. It was quite a challenge for him to work out all of the angles but with many years experience as a graphic designer and model-maker he was able to recreate the building with its drop of 4 foot from one end to the other.
David was able to identify the font used for the sign to be "Baskerville Old Face" which enabled us to laser-cut the lettering for him.