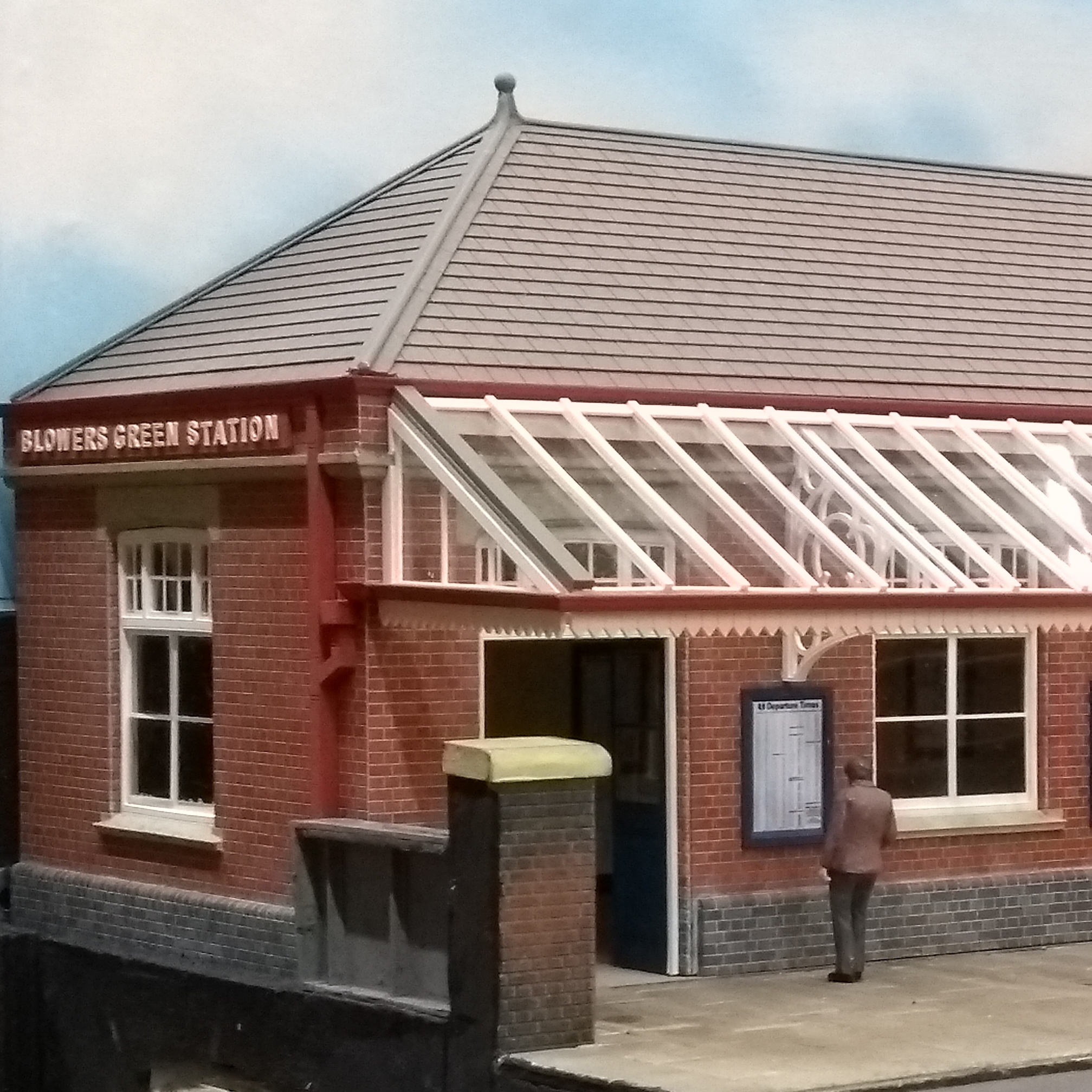 One of the larger projects we completed in 2019 was 'Blowers Green Station', based on 'Tyseleys Station'. In this instance we were commissioned to produce a fully finished 0-Gauge building with interior detail; just leaving the final weathering to be undertaken by our client, Bill Connelly.
The building is constructed with an MDF shell, which is laser-etched with brickwork, Rowmark fenestration and canopy with acrylic glazing, and with self-adhesive card slates on the demountable MDF roof.
To paint both the exterior and interior of the building we used matt emulsion, with artists' acrylic paints for the brighter colours, after using an acrylic formula primer (we find Halfords' spray cans of car primer give the best finish).
Please get in touch if you would like a quote for a full scratch build, or just the component pieces.
You may also be interested in our Bespoke Services.