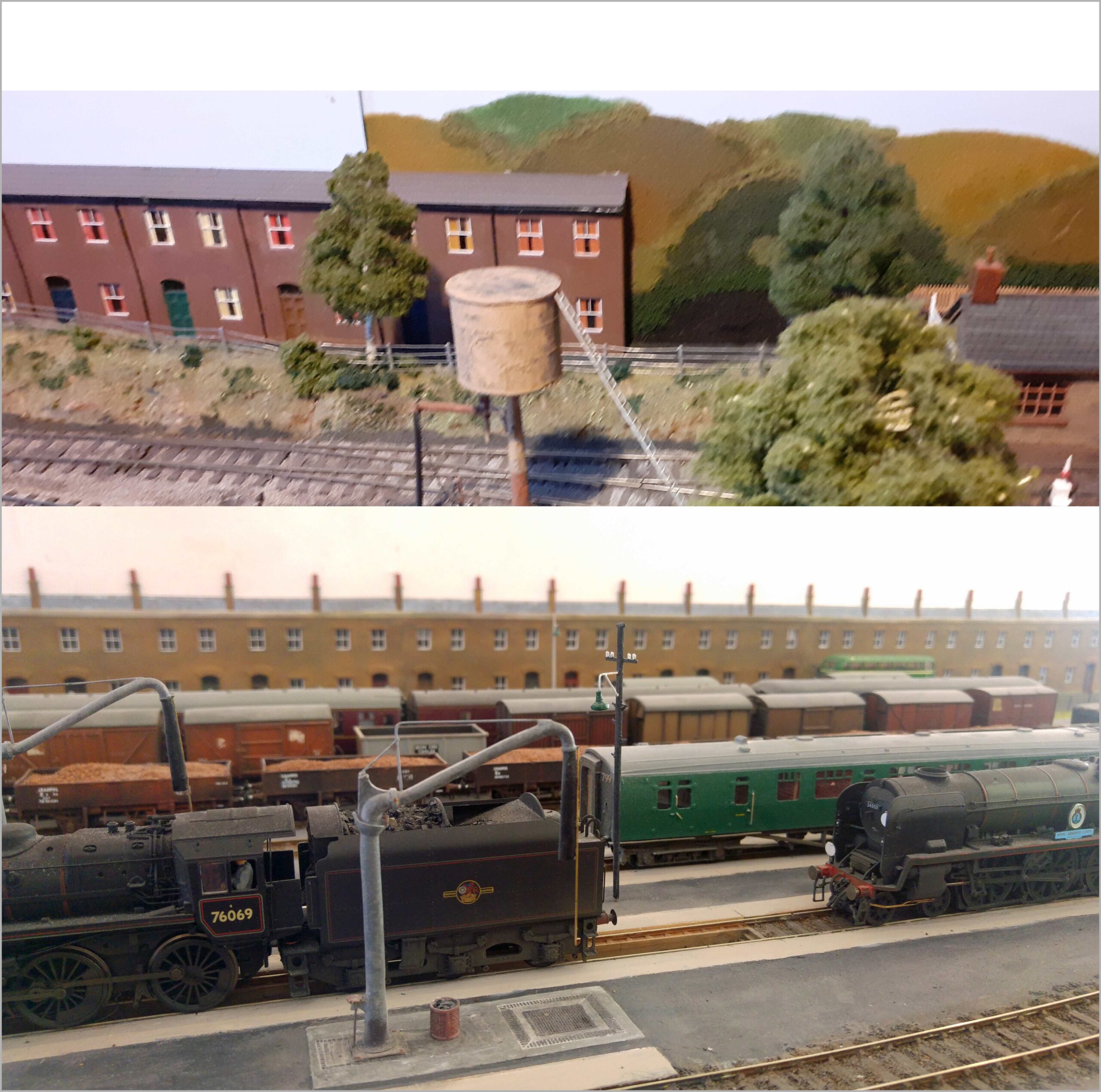 Jim Edwards has used 7 of our 0 scale low-relief terrace house kits for his new Mamhead exhibition layout. The standard kits have plane MDF elevations to which you can add one of our laser-etched facades or your own covering.
Bob Hunter needed 35 houses for the back-scene of his layout so we laser-etched the brickwork directly onto the MDF elevations for him; laser-cutting them in groups of 5 and 6 houses.
The bespoke models were supplied with laser-cut Rowmark doors and window kits as per the standard kits which also come with self-adhesive roof tiles.
Please get in touch if you would like a quote for changes to our standard products.