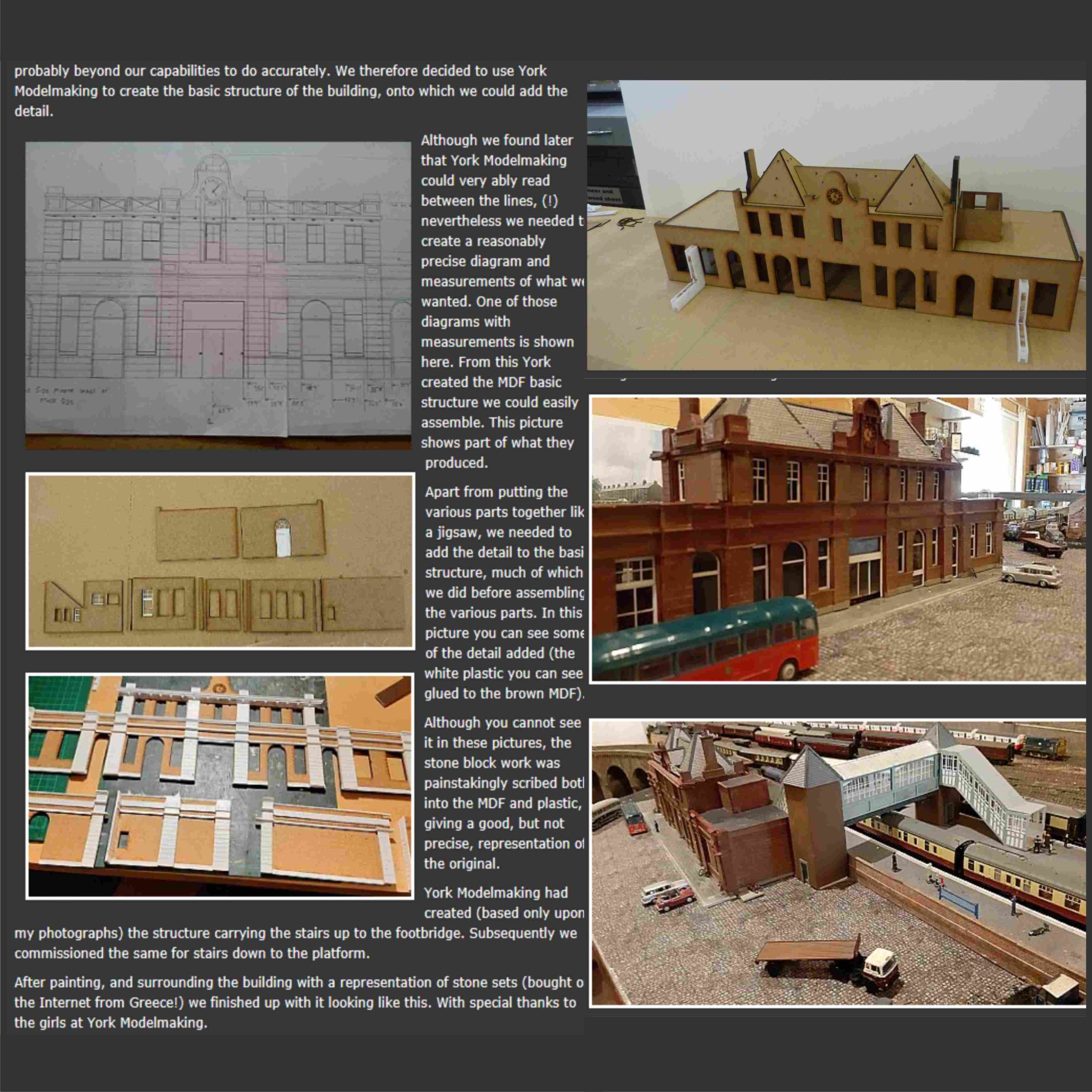 Andy Embling, Membership Secretary of the Borders Line Modellers, sent us a link to an article about the model we helped them scratch-build of Berimouth Station.
Andy writes:
"We decided early on that to model the station completely was beyond our timescales and probably beyond our capabilities to do accurately. We therefore decided to use York Modelmaking to create the basic structure of the building, onto which we could add the detail.
With special thanks to the girls at York Modelmaking."
Link to Andy's full article http://www.spanglefish.com/borderslinemodellers
Please get in touch if you would like a quote for a full scratch build, or just the component pieces.
You may also be interested in our Bespoke Services.